You heard me- second fierce bitch is none other than Takamasa Ishihara- founder of J-glam, ex. Loop, ex. Due le Quartz, formerly under PSC- AKA Miyavi.
Let me just say I have the utmost respect for this guy not only as a musician but as a human- each interview I read from him I only respect him more.  I know a lot of people aren't exactly fans of his style or music, but you can't deny he's overcome a lot to get where he is now.

Starting from the beginning- a little background for those who aren't familiar with Miyavi(I'll try not to gush too much).  As a half Japanese half Korean ( happas representttttttt) he probably got a lot of shit growing up, but at the age of 17 Miyavi moved to Tokyo with only a guitar and not much else.  Eventually he was scouted as a model and after appearing in the gothic & lolita bible for brands like Atlier Boz, Fotus, Alice Auaa, Black Peace Now and H. Naoto, he ran into the band Due le Quartz who were missing a guitarist.  After joining, Miyavi took over composing their songs and song writing as well as lead guitar and background vocals (which honestly mostly ammounted to screeching sounds).  Eventhough they were indies, Due le Quartz soon became popular, but seemingly at the height of this, they disbanded.  In a move that might seem cold hearted to many DLQ fans, Miyavi announced he was going solo and changing his stage name from Miyabi the next day.
From the start people didn't know what to expect from his solo career.  Let me be frank- listening to early live tapes, he was clearly capitalizing on his popularity from DLQ- his singing was pretty bad.  However when edited nicely on CDs, they sold well with the help of his comosition, guitar skill and charisma.  He lost quite a few fans at first-  instead of sticking with the more typical indie Visual Kei style that DLQ was categorized as, he made it clear very quickly that he was all about trying new things and experimentation.  If you listen to his discography, you can catch hints of hip hop, rap, folk, blues, jazz, rock, metal, pop, and much more! With his signature tattoos and rapidly changing hair styles, he managed to be a chameleon- cyber one day, goth the next then sporting baggy pants and a trucker cap- and some how iconic at the same time- catching the eye  of many.  With the progression of styles, he finally started playing shows internationally as well- he did a world tour last year, and is doing one this year as well.  At each stop he makes the effort to talk to the audience in their native language, and arrives through the front door to wave to his fans.
Most recently, Miyavi's managed to make most of the jrock fandom shit brix announcing his leave from PSC which has managed him for 10 years and start his own company JGlam to be able to expand more over seas and become closer with his fans.  Indeed- check out his home page linked to at the end of this post- he has feeds from his myspace, twitter, youtube, and facebook among other things.  Also he's recently announced his marrige to the Jpop singer Melody and the birth of their daughter Loveli. (Please note, as much as I love this man, I'm afraid naming things isn't his strong suit.  I suppose Loveli is quite a bit better then 'This iz the japanese kabuki kid' or 'Vblong' which were a couple of the predictions.)
Anyway why is he such a fierce bitch? He started out as a model and it shows-his personal style is always interesting and often questionable-  whether he's wearing booty shorts and brightly colored leggings, a trucker cap askew on his head, or wildly patterned PJS- he rocks it. 
On with the eye candy!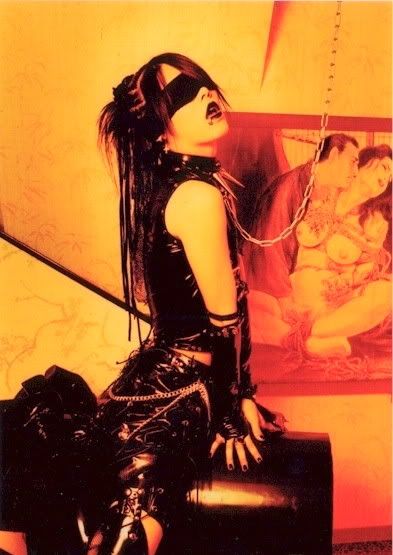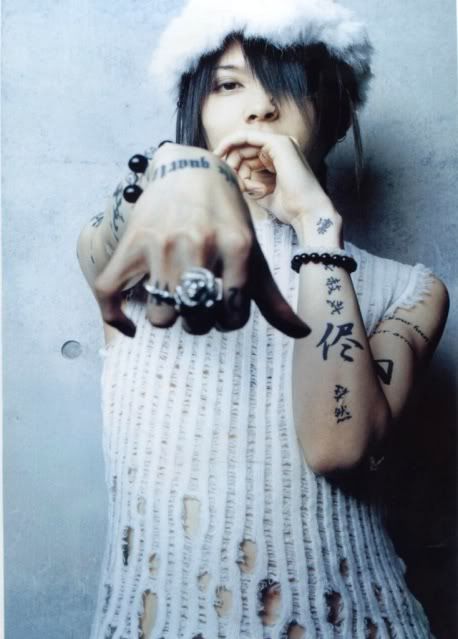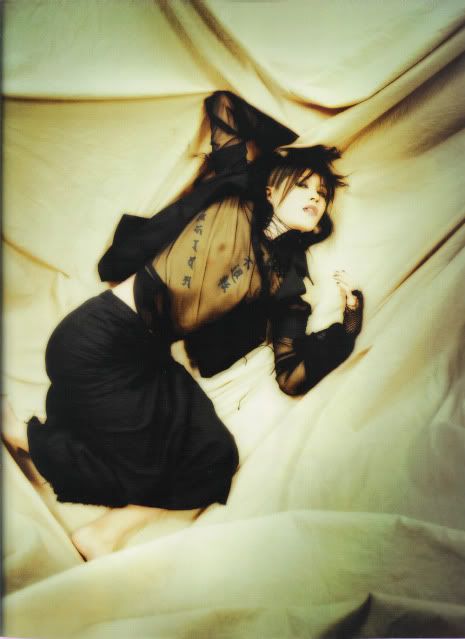 LINKS-
An awesome bio by jrock revolution- part one and part two
All the eye candy you could ever want

Type rest of the post here