So the other day I was thinking, why don't you see many white gothic outfits?  It would be an intresting change from the all black outfits which turn into a person shaped black hole when photographed in bad lighting.
Sadly though, in this day and age the common misconception that 'goth' is basically just wearing all black all the time.  In lolita there's the disturbing rise of the use of the term 'bitter loli'. Ignoring the fact that in japanese it sounds like Nigga Loli (as a kind anon on loli secrets poinded out), I think it's pretty rediculous that just because a dress is mostly black it is no longer in the 'sweet' category.  Call Toy Parade or any of the other sacherine sweet prints by Angelic Pretty 'bitter', all you want- I'm still getting a tooth ache over here.  Also, if I had a nickle every time I saw someone with a frilly cupcake dress with lace everywhere and bows exploding all over it BUT in a black x white colorway, calling their outfit 'gothic' I would be able to afford those delicious (overpriced) tempura rolles at the food court under the fashion campus.

Anyway, aside from an obvious sweet print (pastel colors, stuffed animals, candy, puppies, bows, ect.) what design features mark a printless dress as gothic rather then sweet?  Gothic clothing is more mature, it presents more of a streamlined sillouette.  Accessories may include crosses (both normal and inverted), chunky jewelry, choakers, gloves, high platforms, and fishnet are definately more prominant then in 'normal' lolita style.  Also on a more mature note, occasionally more 'fetishy' elements are present like corsets.
But in conclusion let me say this is by no way an official guide ; although I enjoy the gothic style I am by no means a goth and am definately not an authority on the style!  
Anyway goth (I presume) is usually in black because of the connotations the color has where the style originated- death, darkness, night ect.  However, white also shares some of theses- even in the west, ghosts are usually portrayed as being pale ethereal forms, and in Asia, the color white signifies death and mourning.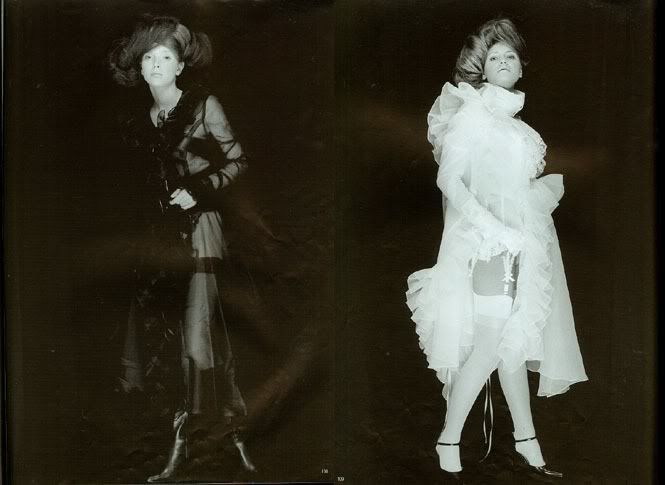 Dresses by alice auaa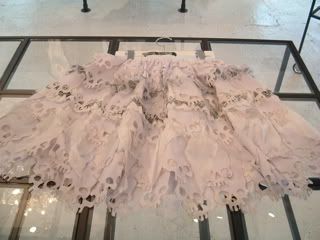 Skirt by H. Naoto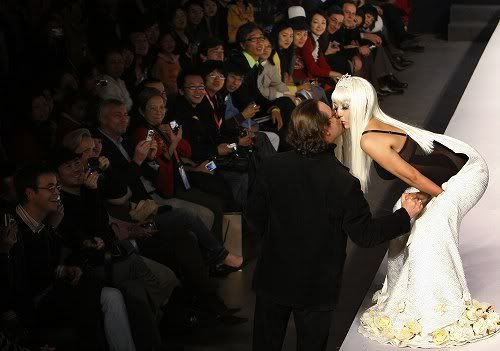 Bandi's Pandas runway show
Blouse by alice auaa (is it me or do those sleeves look like internal organs?)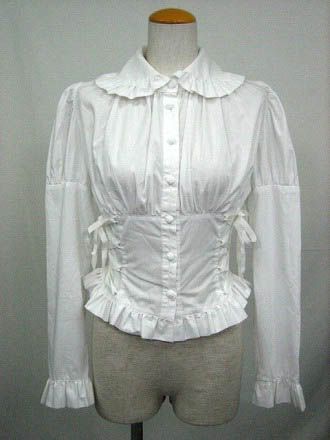 Blouse by Moi meme moitie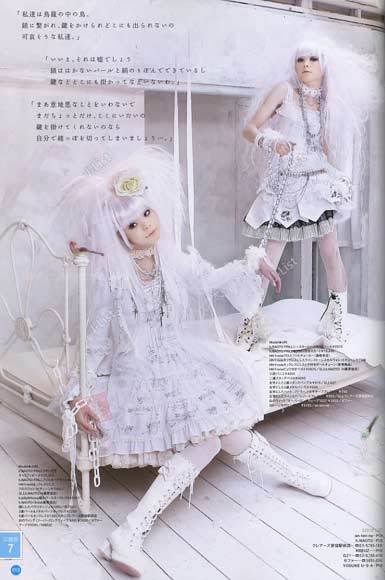 Advertisement by H. Naoto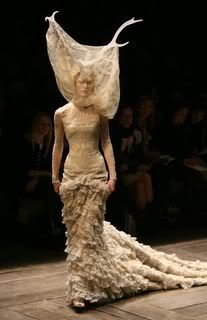 Alexander McQueen runway show
Skirt by Atlier Boz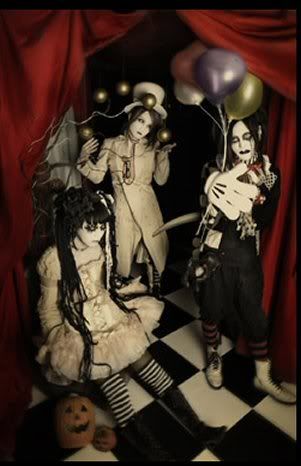 Candy Spooky Theater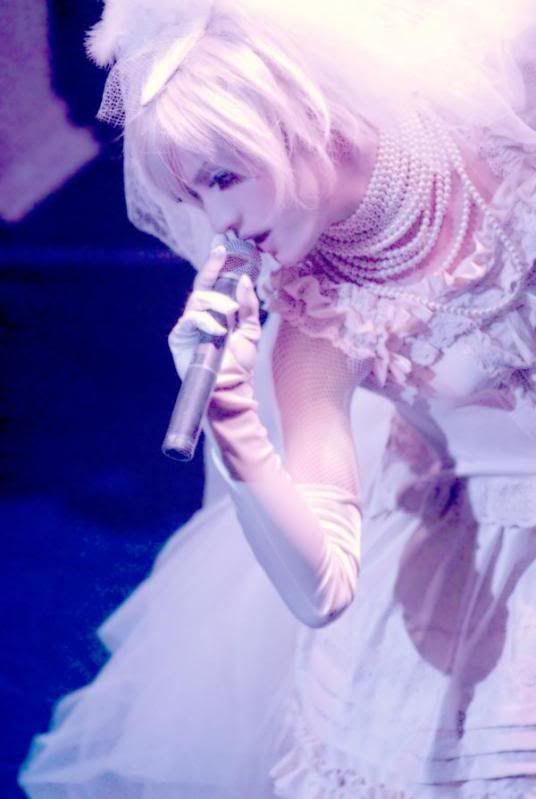 Kaya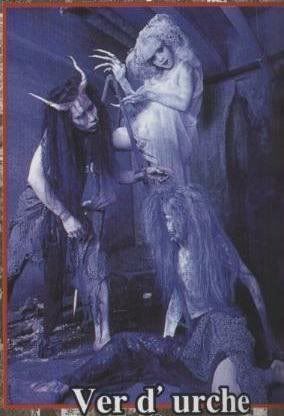 Velvet Eden